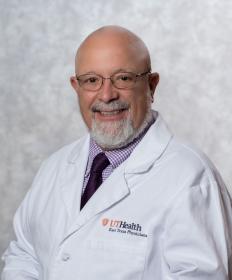 Specialty:
Psychology - Child and Adolescent
Physician Group:
UT Health East Texas Physicians
Dr. Jeffrey Wherry is a psychologist who works with children, adolescents, and their families to provide hope and help for a healthier life. He specializes in treating the psychological symptoms associated with child sexual abuse. Dr. Wherry also has a special interest in post-traumatic stress disorder (PTSD), which is often misdiagnosed as ADHD, bipolar disorder, anxiety, and mood regulation problems. Dr. Wherry works alongside families as a "detective" to determine what is happening and finding a solution together. He see patients within the child and adolescent psychiatry clinic at UT Health North Campus Tyler.