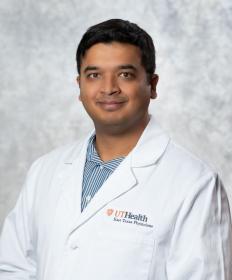 Physician Group:
UT Health East Texas Physicians
Practices At:
Hours:
Monday - Friday
8 a.m. - 5 p.m.
Kamran Shahid, MD, is a board-ceritifed internal medicine and medical oncology physician at UT Health East Texas Physician at North Campus Tyler.
Dr. Shahid's medical interests include lung, head and neck malignancies and breast cancer. He has advanced training in internal medicine, pediatrics and adult hematology and oncology.
"Effectively treating cancer requires everyone to work as a team and be dedicated to each patient," he said. "I work to keep the patient informed at all times so they can have an active role in decision making and the direction of their care."
Board Certifications:
American Board of internal Medicine - Medical Oncology, Board Certification
American Board of Internal Medicine, Board Certification
Education:
Hematology/Oncology Fellowship: LSU Shrevport, Louisiana
Internal Medicine/Pediatrics Residency: LSU Shreveport, Louisiana
Doctor of Medicine: Aga Khan Medical School, Pakistan
Bachelor of Science: Medicine, Aga Khan University Medical College, Karachi, Pakistan