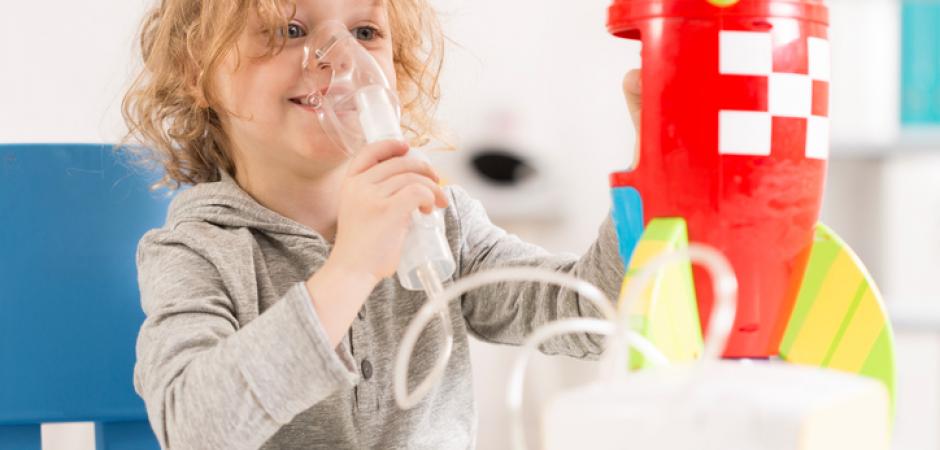 About Cystic Fibrosis
Cystic fibrosis (CF) is a chronic disease that affects the lungs and digestive system. A defective gene causes the body to make thick, sticky mucus that clogs the lungs and causes serious lung infections. CF also affects other organs of the body and can prevent the break down of food and absorption of important nutrients. About 30,000 children and adults in the United States are affected by CF.
Taking a Team Approach
Besides our pulmonologists, there are other healthcare professionals that are there for the patient's journey. This care team may include a nutritionist, social worker, respiratory therapist, pharmacist, and/or physical therapist. The CF clinic at UT Health North Campus is unique because treatment for all ages is in one location and the same team cares for patients throughout the different stages of life – from childhood to adulthood.
Caring for East Texas
Accredited by the Cystic Fibrosis Foundation®, we are the premiere Cystic Fibrosis Center serving Northeast Texas. Our center follows the stringent standards of the CF Foundation and uses approved guidelines for treatment.
The Cystic Fibrosis Center is also a member of the Cystic Fibrosis Foundation® Therapeutics Development Network – the largest CF clinical trials network in the world that brings together experts from across the country to evaluate the safety and effectiveness of new CF therapies through clinical studies. Call 903-877-5271 to make an appointment.
Our Pediatric and Adult Services
Evaluation
UT Health is the only referral site in Northeast Texas for a sweat test, the diagnostic test for CF. When results are positive, then patients are referred to our CF clinic for further testing, which includes a complete history check, physical exam, and diagnostic studies.
Care
We follow up with every patient diagnosed with cystic fibrosis, monitoring their growth, response to treatment, and any complications that might occur. These follow-up appointments occur every three months and can include:
Physician assessments
Meeting with nutritionist and/or social worker
Laboratory testing
Annual blood work and chest x-rays
Pulmonary function testing