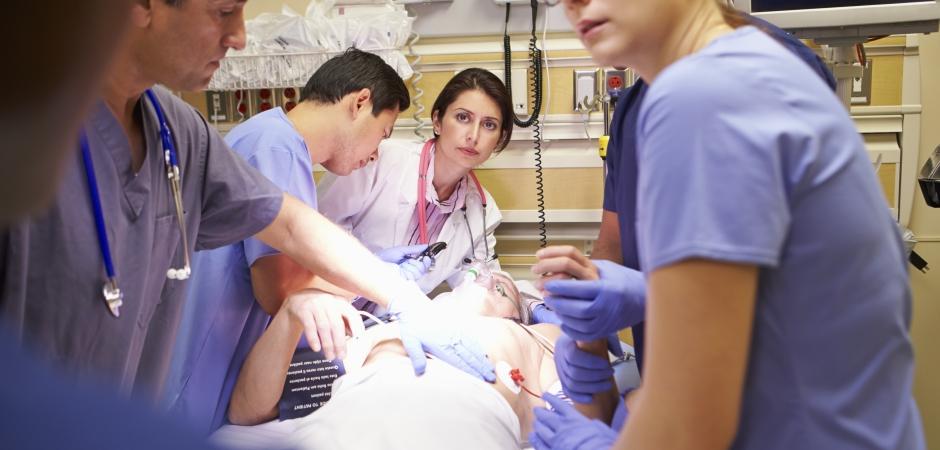 When faced with a medical emergency, we are here when you need us – 24 hours a day, 7 days a week. Ambulance transport is available to UT Health North Campus and patients can request to be taken to our emergency room. We provide an ER that is fast and kind – because every second counts when you need immediate medical care.
The ER at UT Health North Campus Tyler is designated by the Texas Department of State Health Services as a Level IV Trauma Center. That means that all of our nursing staff is certified in Trauma Nurse Core Course (TNCC), our physicians are all trained in Advanced Trauma Life Support (ATLS), and we have demonstrated our commitment and the ability to care for trauma patients. Our facility provides evaluation, resuscitation, stabilization and coordination of transfer to a higher level trauma center for the seriously injured trauma patient, if needed.
Our physicians and nurses are trained to care for patients in emergency situations. Depending on the patient's emergency, this may mean stabilizing and treating life-threatening conditions or providing immediate treatment of illness or injury. Our ER has 10 patient rooms, including two trauma rooms and an isolation room.
At UT Health, it is our mission to serve Northeast Texas and beyond through excellent patient care, community health, comprehensive education, and innovative research.
Conditions We Commonly Treat
Chest pain
Heart palpitations
Hypertension
Behavioral health emergencies
Shortness of breath
Respiratory illnesses
Trauma to limbs
Lacerations
Fever
Nausea/vomiting
Abdominal pain
Serious infections
Snake bites