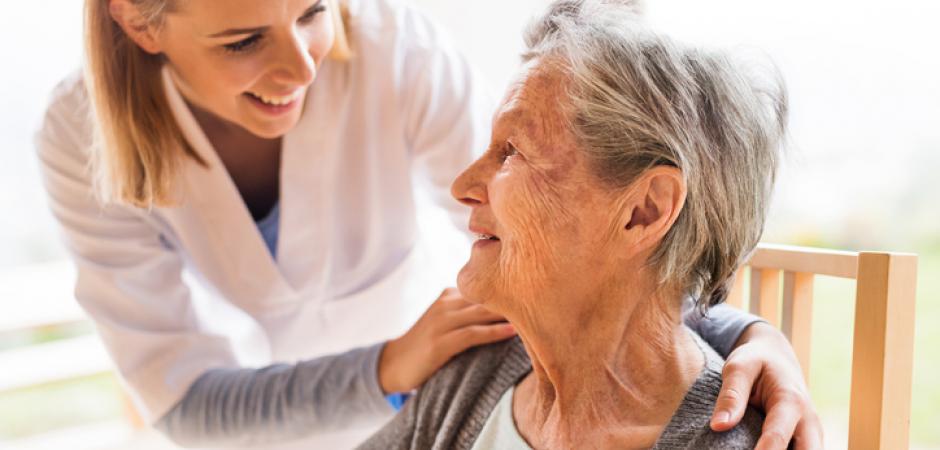 Aging Well Together
With age comes a new approach to maintaining health. Serious diseases or chronic medical conditions can significantly affect older adults' quality of life and place demands on family and caregivers. At UT Health North Campus, we provide care that is patient-centered. Our team works together to be your partner in health whenever you need care.
Our geriatricians are doctors with specialized expertise in caring for the unique medical needs of older people by working to maintain their physical and mental well-being. We teach our aging patients self-management skills with the goal of preventing diseases and diagnosing diseases at the early stages. As part of a patient-centered medical home, we help patients set and achieve their health goals. Call (903) 877-7911 to make an appointment for you or someone you care about.
Our team includes experts from within the Center for Healthy Aging working with experts from our Center for Diabetes Care, internal medicine, and our Breast Center. With the active involvement of our patients and their families, we combine our skills and all available community resources to provide our patients with the best healthcare and quality of life possible.
Our nursing home team consists of physicians and nurse practitioners who partner with several nursing homes in our region to help ensure that the highest standards of medical care are met.
Conditions we commonly treat include:
Memory loss, dementia, and Alzheimer's disease
Falls, injuries, or balance problems
Osteoporosis
Diabetes
Elevated blood pressure and heart disease
Hypertension
Depression
Stroke
Arthritis
Nutrition
Pressure ulcers
Bladder incontinence and disorders
Sleep disorders
Driving safety
End-of-life issues and hospice care