Theresa M. Vail, MD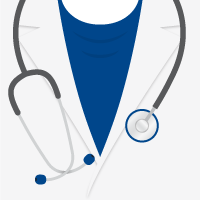 4.2 out of 5
Featured Reviews
---

08/22/2021
I appreciate Dr. Vail's bedside manner and compassion after losing my 9 year old daughter. She's been extremely helpful.
— Valerie Miller
---

07/15/2021
I have been a long-time patient of Dr. Vail's and can't say enough good things about her. She is kind, smart, efficient, and no-nonsense. Her understanding of medications is unparalleled. I truly can't say enough good things about her.
— Heather Hepler
---

06/09/2021
I really respect and like Dr. Vail, she is such a compassionate and knowledgeable psychiatrist. I wish there were more doctors like her that listen and care as much as she does. She goes above and beyond to help her patients.
— Kirby
---

09/22/2020
Legit!!! ❤️
— Sabrina Leslie
---

07/28/2019
She takes excellent care of her patients. She will go above and beyond to help you get back to you and she is always honest and caring when doing so.
— DJ Magallanez
---

04/24/2019
Dr. Vail is very knowledgeable, and helpful. She's been a tremendous help to me.
— Patricia Ray