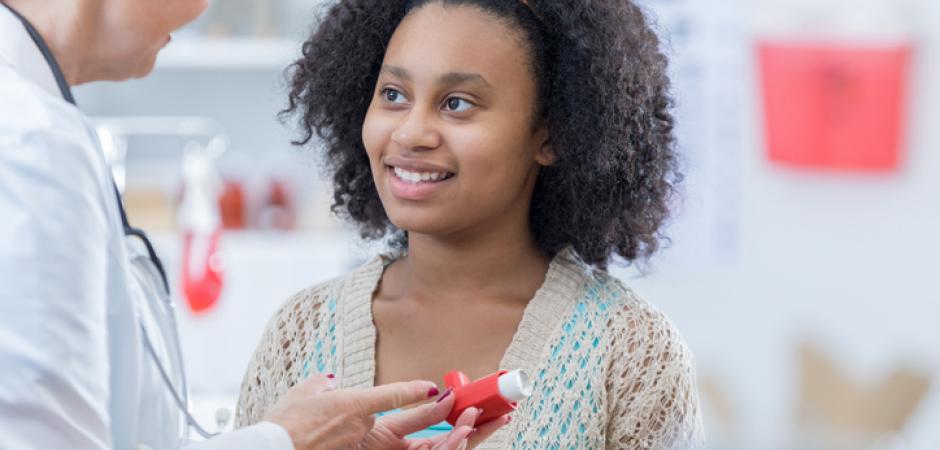 Every patient reacts differently to asthma, allergies and disorders of the immune system. From congestion caused by an allergic reaction, to breathing difficulties associated with asthma, relief is here at UT Health East Texas Physicians.
To make an appointment with our providers, please call one of our allergy/immunology clinics:
Patriot Drive in Tyler
North Campus Tyler on Hwy. 271
Feel Better
We provide patients with individualized care to treat symptoms associated with asthma and allergies. Our goal is to help our patients find relief by easing symptoms and preventing complications. We are committed to treatment that gives patients freedom to live more full, active lives.
Conditions we commonly treat include:
Asthma
Seasonal, food, or drug allergies
Sinusitus
Allergic rhinitus or hay fever
Insect allergies
Severe allergic reactions
Chronic cough
Recurrent respiratory tract infections
Atopic dermatitis or eczema
Skin allergies
We offer a variety of treatment options at UT Health East Texas Physicians, including:
Allergy skin testing

Allergy skin testing involves exposing skin to potential allergens and then measuring the reaction. The testing is done in the clinic and usually lasts about two hours. These tests help determine what may cause allergic reactions.

Hyposensitization (allergy shots)

Hyposensitization, or allergy shots, is a way to decrease sensitivity to allergens, the substances that trigger allergies when patients are exposed to them. Patients receive allergy shots with increasing amounts of allergen over four to five years. The goal is to achieve long-lasting allergy relief after treatment is complete.

Rush immunotherapy (accelerated immunotherapy)

Rush immunotherapy, or accelerated immunotherapy, is a process that can speed up a patient's tolerance to an allergen. Patients spend a day at UT Health East Texas and receive multiple injections. Rush immunotherapy allows patients to eliminate the build-up phase of allergy shots and reach a maintenance dose much more quickly. This typically results in a much faster reduction of allergy symptoms.

Sublingual therapy (allergy drops)

Sublingual immunotherapy, or allergy drops, desensitizes patients to their allergies through medication taken under the tongue in a liquid form rather than through an injection or shot, making allergy drops an excellent alternative for allergy sufferers young and old.

Allergy drops can be conveniently administered at home, which means fewer office visits. Although the Food and Drug Administration has yet to approve sublingual therapy, allergy drops have repeatedly been shown in studies to be safe and effective, have been approved by the World Health Organization and are widely used in Europe.

Palforzia is the first and only FDA-approved treatment to help reduce the severity of allergic reactions to peanuts, including anaphylaxis/severe allergic reaction due to accidental exposure to peanuts or products that contain peanuts.  UT Health East Texas Physicians Paul C. Sharkey Jr., MD, offers Palforzia, peanut allergy treatment. Peanut allergy is the second most common food allergy in children. It can be difficult for children and parents to prevent or treat allergic reactions. Depending on the severity of the allergy, it can cause a severe allergic reaction or death.