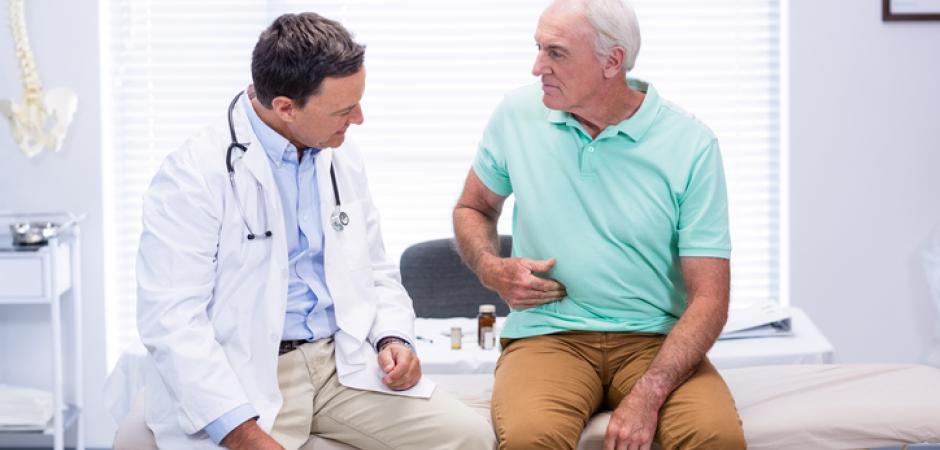 Catch colon cancer early
Colorectal cancer is the third-leading cause of cancer-related deaths in the United States. However, with proper screening, colon and rectal cancer can be prevented.  Colorectal cancer often starts in the large intestine (colon and rectum) as a polyp, a small growth on the inner lining of the colon. Symptoms can be nonspecific. Common abdominal ailments or a change in bowel habits are common occurrences, but don't always mean you have colorectal cancer.
According to the American Cancer Society, the recommended age to start regular colorectal screening is 45 unless you have a family history of colorectal cancer or predisposing, inherited syndrome.
Other factors that may contribute to colonic polyps include inflammatory bowel disease, smoking, obesity, drinking alcohol, lack of exercise and eating a diet rich in fats.
A colonoscopy is the best way to detect colorectal cancer. This examines the entire large intestine and detects the presence of polyps that could be or possibly become cancerous. When discovered early, colon cancer is highly treatable, so colonoscopy screening is crucial.
Screening is recommended for patients who have the following symptoms:
Blood in the stool
Rectal bleeding
Change in bowel habits or lower abdominal cramping
Family history of colon cancer and over age 40
Over age 45 (even without symptoms)
Follow us on Facebook as we spread awareness of colorectal cancer, prevention and early detection, and treatment options.
For more information or to schedule your colonoscopy, talk to your doctor or call UT Health East Texas Physicians – Gastroenterology – A department of UT Health North Campus Tyler at 903-877-7162
The human digestive system is a complex network of tubes and specialized organs. Its essential function is to digest food, extract nutrients from food to nourish the body, and dispose of waste. The digestive system is always at work, so it's not uncommon for problems to occur. In fact, between 60 and 70 million people suffer from digestive diseases.
Digestive Health for Our Community
Gastroenterologists, commonly called GI doctors, are experts in treating all things related to the digestive system. GI doctors diagnose and treat disorders affecting the small bowel, colon, and organs that impact digestion, including the stomach, intestines, liver, pancreas, and gallbladder. From celiac disease to ulcers, the specialized team at UT Health North Campus Tyler has years of experience in keeping our patients' digestive systems in check. 
Conditions we commonly treat include:
Celiac disease
Chronic vomiting
Cirrhosis
Colon polyps
Colorectal cancer
Constipation
Crohn's disease
Diarrhea
Difficulty swallowing
Diverticulitis, diverticulosis, and ischemic bowel disease
Esophageal reflux
Flatulence
Gastritis
GI infections caused by viruses, bacteria, fungi, and protozoa
Heartburn and GERD
Hemorrhoids
Hiatal hernia
Indigestion
Inflammatory bowel disease
Irritable bowel syndrome
Malabsorption
Nonalcoholic fatty liver disease
Pancreatitis (acute and chronic)
Rectal bleeding
Spastic colon
Ulcers
Ulcerative colitis
Procedures We Perform
Capsule endoscopy
Colonoscopy
Endoscopic retrograde cholangiopancreatography (ERCP)
Endoscopic ultrasound (EUS)
Esophagogastroduodenoscopy
Flexible sigmoidoscopy
Liver biopsy
Radioablation of Barrett's esophagus
Single balloon enteroscopy
Sphincterotomy
Upper GI endoscopy
Tests We Offer
Barium enema or swallow
Imaging of the abdomen, liver and biliary tract, gallbladder and pancreas