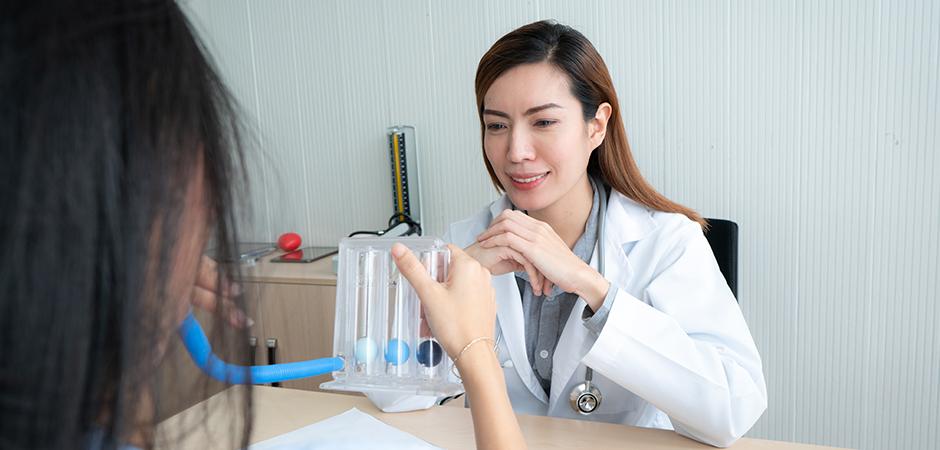 During a normal day, we breathe nearly 25,000 times, exposing our bodies to millions of microorganisms that populate the atmosphere. The bacteria, viruses and fungi that invade the lungs can cause common diseases like the flu or pneumonia. For those with a weakened immune system, these infectious organisms can also cause rare lung diseases like tuberculosis (TB) and mycobacterial infections that can be hard to diagnosis and also hard to treat.
Fighting infectious diseases
Our adult and pediatric infectious lung disease experts are nationally known for their advanced skill in treating rare and uncommon lung infections, including Mycobacterium Avium Complex (MAC) and TB. Though relatively rare, MAC causes serious and chronic lung infections, striking people who already have other lung diseases such as asthma, bronchiectasis, chronic bronchitis or cystic fibrosis. While TB may seem like a disease of the past, it kills more than a million people worldwide each year. Learn more about MAC research and treatment and discover our expertise in battling TB across nine states.
Conditions we commonly treat
Actinomycosis
Fungal infections of the lung
Nocardiosis
Tuberculosis, including multi-drug resistant TB
To learn more or schedule an appointment, call:
UT Health East Texas Pulmonary Institute at North Campus Tyler at 
903-877-7916