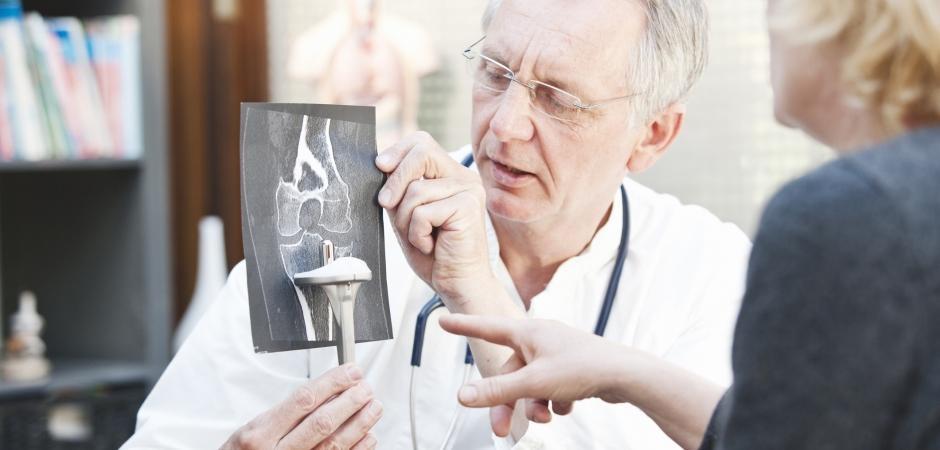 The UT Health Orthopedic and Sports Medicine Institute offers many state-of-the-art treatments for all bones, joints and diseases of the skeletal system. With state-of-the-art facilities, advanced technology and board-certified and fellowship-trained physicians, we're keeping East Texans moving.
FAQs
Q: When should I see an orthopedic specialist?
If your joint pain is keeping you from participating in daily tasks or enjoying your favorite activities, it is probably time to seek orthopedic care.
Q: Do I need a referral to make an appointment with UT Health Orthopedic and Sports Medicine Institute?
You do not need a referral to be seen by one of our orthopedic doctors, although some insurance companies and plans do require you to be referred by a primary care physician to receive health services. To ensure no referral is needed, please call your insurance company.
Q: What is diagnostic testing, and how does it help me?
Diagnostic testing helps our physicians determine the cause of your orthopedic issues. Most orthopedic injuries or conditions require the use of imaging and radiology tests like X-rays, bone scans or other exams, which are painless. To diagnose arthritis, the patient may be asked to give a sample of joint fluid for laboratory testing. This process is minimally invasive and should not cause severe pain.

For questions about the diagnosis process, talk to your orthopedic caregiver.
Q: Where can I go to receive orthopedic testing and treatment?
Thank you for choosing UT Health Orthopedic and Sports Medicine Institute. Below are some useful links to help you during your treatment:
Pre-Op Guidelines
Post-Op Guidelines
Benefits of Rehabilitation
Patient Testimonial:
Physician Blogs: