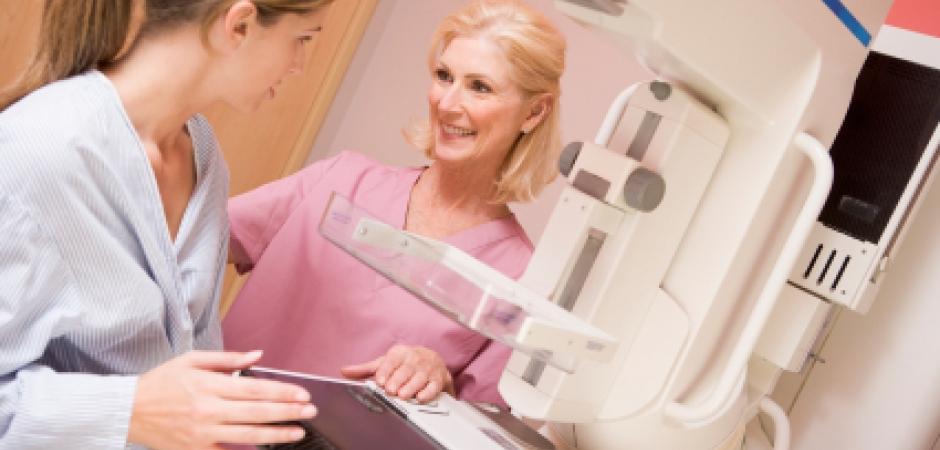 The Breast Center at UT Health North Campus Tyler offers you compassionate, comprehensive care, from routine mammograms to cancer treatment. Our expert physicians and staff focus on prevention, routine screening, diagnosis, treatment, clinical research and long-term survival plans.
By using the latest technology in breast screening (like Automated Breast Ultrasound (ABUS) and tomosynthesis (3-D mammography) and treatment, our patients are in good hands. Our goal is to effectively treat patients based on their type of breast cancer. We do this by using the most advanced technology to detect the smallest of tumors and starting treatment as soon as possible.
To make an appointment, please call 903-877-8793.
Designed for Patients
To provide the best care possible, patients are surrounded by a caring and committed team of highly skilled physicians and surgeons, compassionate nurses and technologists and an attentive support staff…all in the same building, so getting the care you need is quick and easy.
Each woman receives a personalized approach to breast health. For example, our team has advanced expertise in caring for women who have dense breast tissue or have an increased risk for breast cancer due to family history or genetics.
Prevention and Early Detection
Mammography screening

Mammograms are the best method for detecting breast cancer as early as possible. We support the guidelines of the American Cancer Society, which includes yearly mammograms for a woman with an average risk starting at age 40 and continuing for as long as she is in good health. Of course, women who are at an increased risk of developing breast cancer due to family history or genetics should consult with their healthcare provider to determine when mammograms should start and how often they should be screened.

During a mammography screening at UT Health, our team works to provide patients with a private, comfortable and stress-free experience. Patients generally receive mammography results quickly. That's because our team of experts includes a radiologist who reads the images right here at the Breast Center.

Breast self-awareness and clinical breast examination

To aid in the early detection of breast cancer, it's important to be familiar with how your breasts look, feel and change. It's recommended that every woman do a monthly self-exam. An annual clinical breast exam is also recommended since some breast cancers are not detected by mammography.

Weight and exercise

Healthy habits can go a long way in preventing disease. According to the American Institute for Cancer Research, as much as 38 percent of breast cancers could be prevented by eating a nutritious diet, being physically active and keeping weight under control.

Family history and genetics

Having an immediate family member who has had breast cancer increases your risk of developing this disease. For women with a family history of breast cancer, genetic testing may be appropriate, which can help identify an early treatment plan.
Diagnosis and Treatment
Complete breast health starts with a mammogram. As part of our advanced breast cancer diagnostic services, a highly skilled surgeon or radiologist may perform a breast biopsy to determine whether breast cancer is present.
Our comprehensive breast cancer treatments include:
Surgery

Often one of the first steps of a breast cancer treatment plan, this may involve removing a tumor or accurately determining the extent of the cancer.

Chemotherapy

This treatment method uses a drug or drug combination to kill cancer cells. There are many drugs used to treat breast cancer, and many more are being developed and investigated.

Biological therapy

This type of treatment works with a patient's immune system to fight cancer. It can enhance other treatments like chemotherapy and radiation therapy.

Radiation therapy

High-intensity beams of radiation help destroy cancer cells in the breast. Our Varian TrueBeam™ and TrueBeam™ STx are the most current and powerful technology available in the fight against breast cancer.

Additional treatments

Patients can benefit from nutritional counseling and physical therapy. These supplemental therapies have been shown to improve breast cancer outcomes.