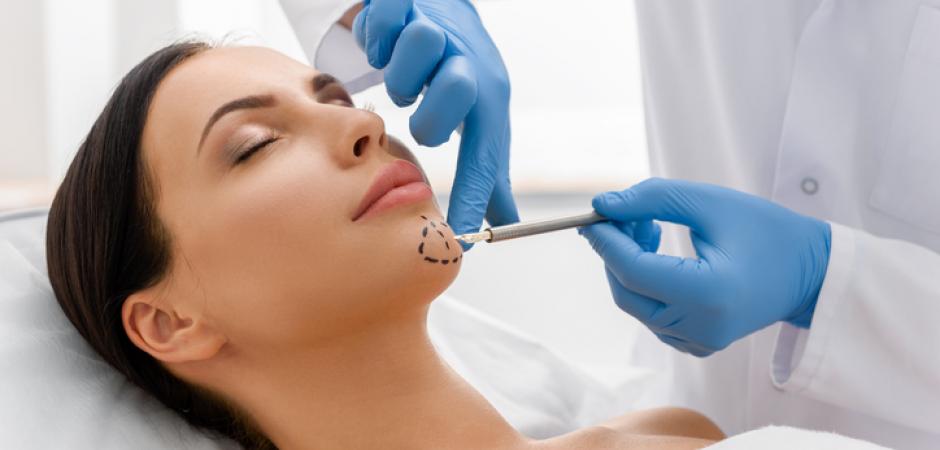 Plastic surgery is more than a nip and tuck. There are procedures that can enhance beauty, boost confidence and help patients move forward in life. These surgeries are helping cancer survivors, trauma victims and those who just want a lift to feel better in their skin. 
UT Health North Campus Tyler offers innovative procedures in cosmetic and reconstructive plastic surgery.
To schedule a consultation, please call 903-877-7826 or fill out the Contact Us form below.
Breast
Breast Augmentation
Breast augmentation is a surgical procedure involving breast implants or fat from another area of the body to increase size of the breasts. This procedure also can restore breast volume after major weight loss, pregnancy or after a mastectomy.
We strive for patient satisfaction by providing education and encouragement to our patients. Our goal is help patients achieve the results they desire, while improving overall appearance and self-confidence.
Breast Lift
Breast lift, which is different than breast augmentation, works by removing excess skin and tightening the surrounding tissue to reshape and contour the breasts. A woman's breasts often change over time, and loss of skin elasticity can be caused by pregnancy, breastfeeding, weight loss or aging.
We work to help patients regain a youthful appearance with breast lift procedures, while also boosting self-confidence.
Breast Implant Exchange
Breast implant exchange involves removing old breast implants and replacing them with new ones. Breast implants typically need to be removed or exchanged 10 to 15 years after initial surgery. During this procedure, many women choose to either increase implant size or change the type of implant.
Face
Brow Lift & Face Lift
Over time the brows and forehead can begin to sag, causing patients to look tired or even angry. A brow lift is a surgical procedure to lift the brows and give a more refreshed appearance. There are non-invasive procedures, as well as some that may require surgery.
A face lift, which is different than a brow lift, focuses on the bottom third of the face. This procedure improves the appearance of cheeks, double chin and wrinkles around the mouth to give the patient a more youthful appearance.
Eyelid Surgery
Eyelid surgery improves the appearance of the upper eyelids, lower eyelids or both. As a person ages, the skin surrounding the eyes can become saggy or droopy. Eyelid surgery rejuvenates the eyes, bringing a more youthful appearance to the face.
Rhinoplasty
There are many reasons a person might want a rhinoplasty procedure, otherwise known as a "nose job." Rhinoplasty improves the shape of the nose and enhances facial balance. This also can be done to correct a deviated septum, by aligning the nasal structure and improve breathing.
Using advanced techniques, our team can help patients achieve the look they've always desired or give patients the ability to breathe easily again.
Otoplasty
Ear surgery, also known as otoplasty, improves the shape, proportion or position of the ear. This procedure corrects defects in ear structure that are present at birth and worsen over time, or treats misshapen ears that result from injury. Ear surgery also can treat overly large ears, protruding ears or dissatisfaction from previous ear surgery.
Facial Implants
Facial implants are specially shaped solid materials that are surgically inserted into the cheeks, chin or jawline, and are designed to enhance the overall look of the face. While the cheeks, chin and jawline are the most common areas to enhance, facial implants can be inserted into any part of the face.
Fillers and Fat Grafting
Facial fillers involve a non-invasive procedure used to plump lips, enhance contours, soften fine lines and wrinkles and even improve the appearance of scars. Fat grafting is another method to enhance facial features by injecting fat from another area of the body into the face.
Since there are so many types of facial fillers available, our team works with each patient to determine the best solution for them.
Hand
Traumatic Injuries
When a traumatic hand injury such as laceration of tendons or nerves, fracture or soft tissue loss occurs, surgery is typically needed to repair the damage. Our healthcare team at UT Health East Texas is experienced in traumatic hand injury repair, and is dedicated to finding the right solution to get your hands working again.
Carpal and Cubital Tunnel Syndrome
Carpal tunnel syndrome is a condition that typically occurs when there is pressure to the nerves in the wrist. Symptoms of this condition may include weakness of the hands, a tingling sensation, numbness or pain.
Cubital tunnel syndrome occurs in the elbow, and is caused by compression of the nerve in the elbow. This condition can occur if there is too much pressure on the elbow for long periods of time or fluid buildup around the elbow joint.
For carpal or cubital tunnel syndrome, we use advanced technologies to help patients find the right solution.
Cysts
Cysts are very common and can appear on the hand, around the wrist joint or even on the fingers. Cysts that appear on or around the hand are usually sacks of fluid that attach to tendons or joints, and can range from the size of a pea to a golf ball. Typically these kinds of cysts can go away on their own, but surgery sometime may be required to remove a cyst.
Congenital Hand Deformities
Congenital hand deformities are abnormalities that are present at birth. Among the many types of deformities that can occur, some examples include problems with formation of the parts of the hand, webbed fingers or extra fingers.
Our experienced healthcare team at UT Health East Texas is there to guide and support the parents and child who may have to go through a hand reconstruction surgery.
Dupuytren's Contracture
Dupuytren's contracture is a condition that develops in the hands over time. This condition gradually tightens the skin on the hands, causing a patient's fingers to be pulled towards the palm. This can affect a person's abilities to use their hands properly, as they cannot fully extend their fingers.
Our team will work with you to find the right techniques for treating your Dupuytren's contracture.
Rheumatoid Arthritis
Rheumatoid arthritis is an inflammatory disorder that can develop in the hands, leading to loss of the ability to grasp, grip and pinch. This condition causes inflammation in the joints, eventually leading to damage in the joints and tendons. However, this disease is treatable with various methods depending on the stage of the disorder.
Our team is dedicated to finding the best solution for you. One that provides pain relief and helps you get back to your normal life.
Infections
Infections can be caused by many different types of injuries, such as animal bites, human bites, bacteria that has been introduced to an open wound or even pre-existing medical issues. Depending on the severity, surgery is sometimes needed to rebuild tissue lost from infection.
If surgery is needed after treatment of an infection, our team will work to find the best method to bring health back to your hands.
Body
Vaginal Rejuvenation
The term vaginal rejuvenation refers to many different types of procedures involving the female genitalia. It is common for the anatomy of the female genitalia to change over time, whether it's after having children or aging. Additionally, it is common for women to simply be self-conscious of the way their genitals look. There are procedures that can improve virtually every part of the female genitalia.
Our experienced healthcare team will help determine the right procedure to best fit your needs.
Meet the Surgeon
Meet our Plastic and Reconstructive Surgeon
Paul Critelli, MD, is a board-certified plastic and reconstructive surgeon who performs both cosmetic and reconstructive procedures of the face, body and hands. He believes communication is the key to a good doctor-patient relationship and encourages the patient's participation in his or her care. "I enjoy doing cases that make an impact in the quality of people's lives. Whether it be restoring a patient's image after breast cancer or building a patient's self-confidence with body contouring."
Working as a general surgeon for five years in Dallas is what increased his interest in helping patients achieve their desired form, function and aesthetics. "When most surgeons operate, they remove a disease like cancer. Plastic surgeons have the unique job of putting the puzzle back together, as in facial and hand trauma, or they create and sculpt the body using your own tissues or implants, as is the case with breast reconstruction or body contouring."
Dr. Critelli earned his bachelor's degree from Texas A&M University in College Station, his graduate certificate in biomedical science from the University of North Texas Health Science Center in Fort Worth and his medical degree from the University of Texas Medical School at Houston. He also completed his general surgery residency at the Methodist Health System in Dallas and his plastic surgery fellowship at the University of Texas at Houston.
Contact Us
Submitted by ahs-admin on Wed, 10/16/2019 - 13:18