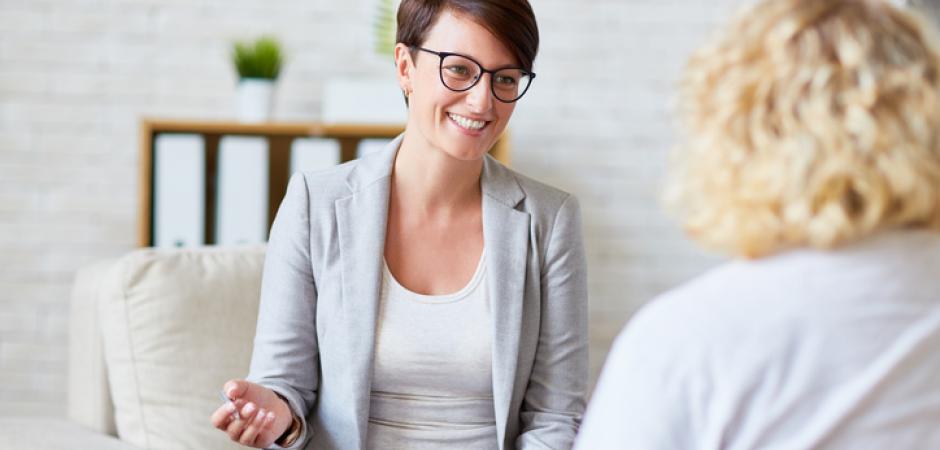 In Northeast Texas, it's estimated that 85,000 individuals live with a serious mental illness. Over 60% of counties in our region do not have a general psychiatrist, and shortages in the mental health workforce decrease access to care.
A Continuum of Behavioral Health Care
Adult psychiatry at UT Health North Campus is unique because we provide comprehensive and compassionate care in a healing environment. Our team of mental health professionals includes access specialists, nurses, and a number of psychiatrists who are dedicated to helping patients and providing a good service.
The first step to treating mental illness is getting a proper diagnosis. When patients arrive at UT Health, a psychiatrist performs an evaluation to understand symptoms and then develops a treatment plan. Treatment is customized for each patient and can include medication, therapy, or both.
We believe in a continuum of behavioral health care. Whether it's working with insurance, collaborating with other specialists, making referrals, arranging transportation, or helping with medications, we do what's in the best interest of our patients.
Conditions we commonly treat include:
Attention Deficit Disorder (ADHD, ADD)
Autism spectrum disorders
Anxiety disorders
Bipolar disorder
Depression
Mood disorders
Postpartum depression
Stress response syndromes
Eating disorders
Obsessive-compulsive disorder
Panic disorder
Personality disorders
Post traumatic stress disorder (PTSD)
Schizophrenia disorders
Schizoaffective disorders
Dissociative disorders
Delusional disorders
Psychotic disorders
Dual diagnosis
Factitious disorders
Somatic symptom disorders
Inpatient Senior Behavioral Health Care (* Referral required)
Our safe and specialized senior behavioral health inpatient unit provides crisis intervention and comprehensive diagnostic evaluation for individuals, ages 55 and older, who are experiencing emotional , cognitive or behavioral distress. An individualized care plan is developed to optimize treatment outcomes.
Intensive Outpatient Program (*Referral required)
Our Intensive Outpatient Program (IOP), located in Longview, provides outpatient day treatment to enable adults and senior adults to address their behavioral health issues, while remaining independent in their homes or long-term care settings. This level of care may prevent the need for hospitalization or shorten a hospital stay.
To find out more information or make a referral, call 903-212-7140.
Getting Here
The Senior Behavioral Health Clinic is located on the back side of UT Health North Campus Tyler behind the Riter Center. Parking is avaliable in Lot F. The entrance to the building is in Zone F. For a map of the UT Health North Tyler Campus Tyler please click here.